RYUSEN HAMONO

MILESTONES
SINCE 1901
Traditional techniques and its spirit
have been handed down through generations.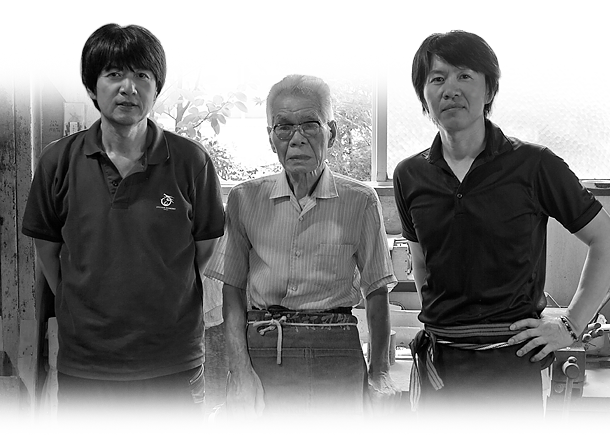 All of us at Ryusen Hamono would like to thank you for your support during our 70 years of business.
Our beginning starts 2 generations ago, during the World War II. They started the business of attaching blades to handles, which was the most crucial part in making kitchen knives. The second generation expanded our factory by introducing integrated manufacturing system. This system led us to overcome tough times such as Energy Crisis in the 70's and Lehman Crisis in 2008.
During those 70 years, we introduced the usage of stainless steel for regular household knifes, the first to do so in this industry, and expand the scale of production. There were times when we had to compete in prices with others that owned mass production systems. Through many complecation of trials and errors, we were able to invent and develop our products with high added value.
The world is changing with the development of AI. At the same time the skills of hand crafting are declining. We are even more eager to continue and pass down the700-year-old traditional Echizen Forged Cuteraly Steel techniques. We take pride in hand crafting method and to continue producing products that do not depend on machineries.
We would like to take this opportunity to promise to maintain the tradition, and strive for creating innovative products.
Representative Chairman Koji Masutani
Representative Chairman

Koji Masutani

Representative Director

Taiji Masutani
HISTORY
HISTORY
START
1901

1953

1961

1970

1973

1974

1988

1989

1990

2002

2003

2008

2009

2010

2011

2012

2013

2014

2015

2016

2017

2018

2019

2022

2023